The School of Global Studies and Languages is home to 27 majors and minors across 18 different programs. We have an integrated curriculum that combines hands-on learning programs and new ways to study and apply languages, while incorporating social science education, cultural competency, and professional training to create a central hub for global careers and language learning.
---
Major Courses
---
Minor Courses
---
Course Highlights
With over 15 languages and 16 professional concentrations across multiple departments, the School of Global Studies and Languages allows students to choose courses from a variety of interests and academic pathways. Our courses activate dynamic interdisciplinary connections among the study of global issues and problems and the study of languages, cultures and regions while offering career preparation, experiential learning, and/or intercultural competency.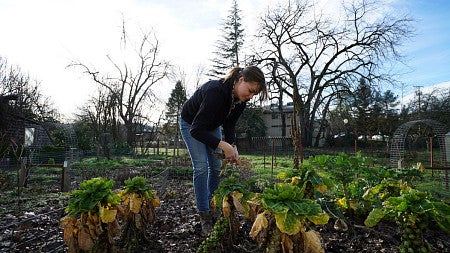 GER 345 Food, Culture, and Identity
Instructor: Matthias Vogel
This course examines the relationship between food and identity. Food, from its production to consumption, is a powerful symbol of social and cultural meaning, of identity and of subjectivity. We pay attention to the ways in which it is used to represent and understand human experience and how identity is constructed through food in literature and film. We discuss symbolic functions of food associated with images of cooking, eating, drinking, and feasting leading to discussions on contemporary food issues.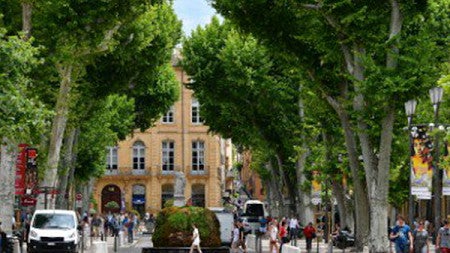 GLBL 340 Global Health and Development
Instructor: Jo Weaver
People in rich countries are healthier than at any time in human history. Yet, millions across the globe needlessly suffer and die of preventable or treatable illness and disease every year. Using a multi-disciplinary approach drawing on Global Health, Social Epidemiology, and Medical Anthropology, this course asks: Why are some epidemics well known, while some are barely visible? How can we learn from mistakes in the past, and what does health look like in the future?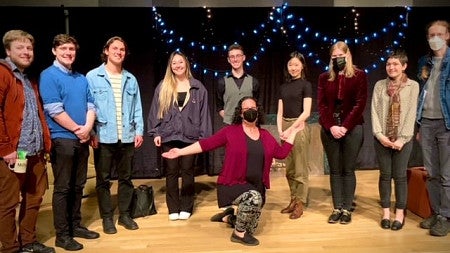 RUSS 101 First Year Russian
Instructor: Lara Ravitch
Russian 101 introduces the Russian language; demystifies a new alphabet; and starts students on the path to access information about current events, world literature, history, and even space travel. Through games, music, role plays, and hands-on practice, students learn to express themselves in Russian and interact confidently with speakers from the dozens of countries and cultures where Russian is widely spoken.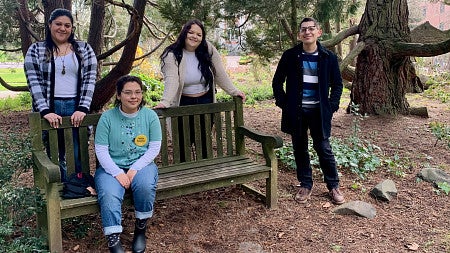 SPAN 218 Latino Heritage
Instructor: Kelley Howarth​​​​​​
This intermediate course is designed for students with a personal, familial, or community connection to Spanish (taught in Spanish and Spanglish). Together we explore cultural production from many Spanish-speaking communities, with a focus on U.S. Latinx cultures. Students build upon their communicative skills in Spanish working with poetry, short stories, songs, articles, local historical archives and their own stories, examining la conexión entre bilingüismo e identidad and creating a learning community in which to consider concepts such as intuitive grammar and linguistic social justice.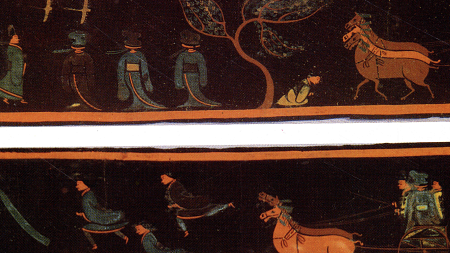 CHN 305 History of Chinese Literature
Instructor: Luke Habberstad
Divination records carved on bones. Royal speeches etched into bronze. Philosophical treatises written on bamboo. Multi-media ritual performances. Intricate narratives of human tragedies and triumphs. This first class in the History of Chinese Literature series (CHN 305/6/7) explores all of these materials, in English translation, dating from the invention of Chinese writing (ca. 1000 BCE) to the collapse of the Han Dynasty (ca. 200 CE). While exploring the unique features of ancient China's influential literary heritage, and the place of literature in ancient Chinese culture, we also highlight universal themes recognizable in our lives today.
ASIA 111 Great Books of Modern Asia
Instructor: Dan Buck
This course introduces Asia to students through some great books about Asia, specifically the continent's particular places, peoples, and aspects of their lives and cultures.Students will learn something interesting and important about Asia through the selected books and enjoy the stimulating discussion under the guidance of some of the world-class experts on Asia.