At the School of Global Studies and Languages, UO students engage with diverse cultures, languages, histories, and lifeways across the world. GSL prepares our graduates for life after college with an interdisciplinary curriculum, innovative language teaching, and abundant learning opportunities outside the classroom.
18
languages offered in person
5
languages ranked in the top ten for degrees awarded
27
majors, minors, masters, and PhD programs
What you can do with a Global Studies and Languages degree
Students in the School of Global Studies and Languages graduate with the skills necessary for a robust career in the global sector. Professional Concentration Areas such as Law and Human Rights or Business, Trade and Tourism provide students with career-relevant electives and language learning, all centered on a theme. 
Summer Courses at GSL
The School of Global Studies and Languages offers a wide range of classes during the summer term. These classes provide an opportunity for you to progress towards your degree, make up credits, or get a head start on the next semester, even if you are not currently enrolled at the University of Oregon.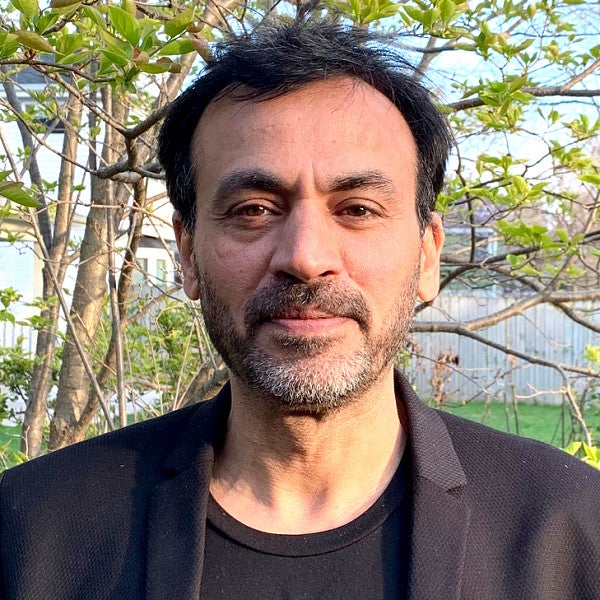 From the Executive Director
At this moment of world history, the importance of GSL's mission cannot be overstated. Caught between the forces of globalization and still resilient communal loyalties, every society is facing contradictory pulls on its social fabric. GSL may help light up the path forward in this fraught and fractious global climate.
The University of Oregon boasts a long tradition of international education and research, and the School of Global Studies and Languages is a bold, new rendering of this tradition. As a first-generation immigrant from India who came to the US as a graduate student, I know how international education can transform a student's life.
GSL is also a unique experiment. While there exist many schools of international studies, there are few that take the question of language seriously. In a rapidly expanding world society, cultures talk in multiple tongues. And each language opens up the world in a different way. Whether our students seek employment in foreign service, international organizations, think tanks, or global businesses, they will bring multilayered, plural understandings of the issues with their ability to analyze emerging problems from the horizon of more than one language.
They will be our contribution to the global public good.
Aneesh Aneesh is a professor of global studies and sociology and the executive director of the School of Global Studies and Languages.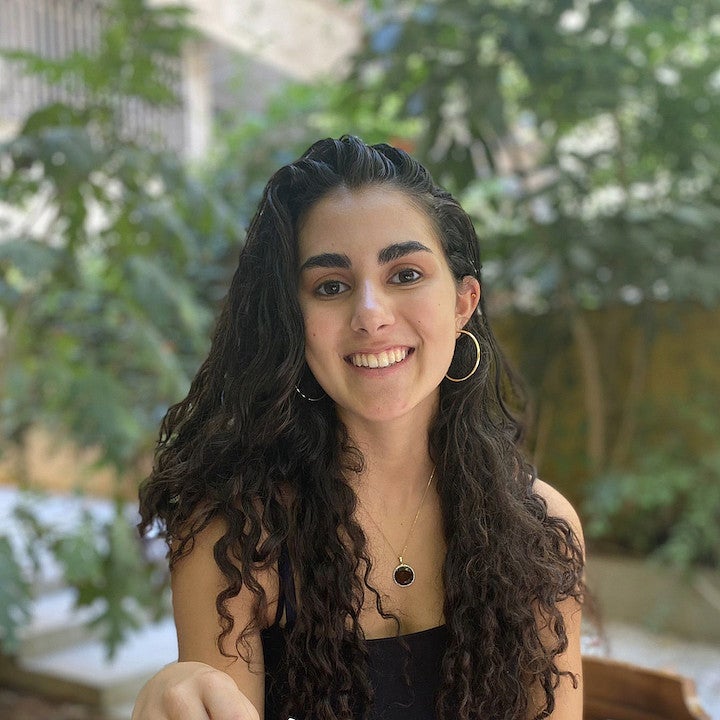 How Global Studies and Languages Kickstarts Your Career
"The GSL program emphasizes the interconnectedness of all disciplines, movements, and world events. Throughout my time as a Global Studies and Romance Languages student, I read 16th-century philosophy in French, wrote poetry and prose in Spanish, studied Latinx migrant health, conducted ethnographic research about inter-religious coexistence while writing my Global Studies honors thesis in Lebanon, and more. Although the classes each introduced me to different dimensions of the world, they complemented one another and reinforced messages about injustice, corruption, and inequality.
Starting in fall of 2022, I will work as a Herbert Scoville Jr. Peace Fellow at Win Without War in Washington, D.C. The support I received from my professors and mentors in the GSL program inspired me to pursue this opportunity with humility and confidence."
—Raimy Khalife-Hamdan, BA, Global Studies and Romance Languages, '22
Our Degree Programs
The new School of Global Studies and Languages brings together roughly 100 core faculty members across four language and literature departments, five area studies programs, the Yamada Language Center, and the Department of Global Studies. The School has an integrated curriculum that combines hands-on learning programs and new ways to study and apply languages, while incorporating social science education, cultural competency, and professional training to create a hub for global careers and language learning at the UO.
Affiliated Programs, Centers and Institutes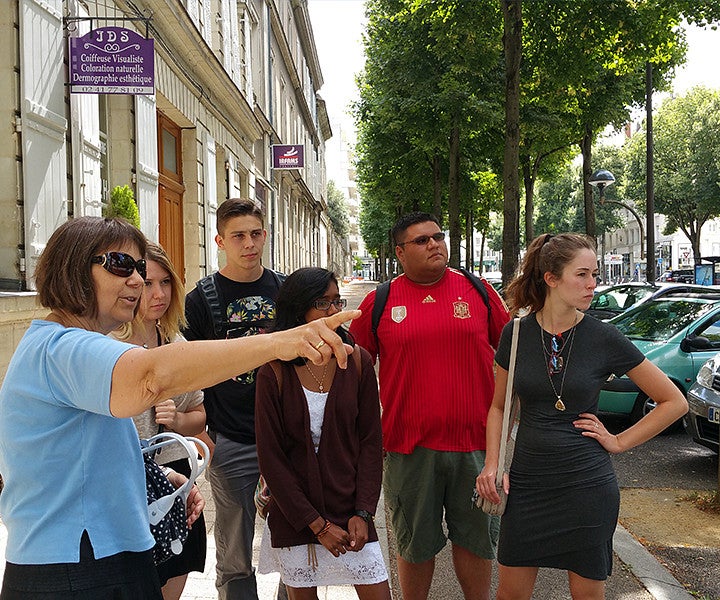 Learn from Experts in the Field
The School of Global Studies and Languages faculty specialize in a range of research fields that deal with some of the most important contemporary and historical issues, including:
global health, media, and culture
environmental studies
social and political justice
language and cognition across cultures
migration
food studies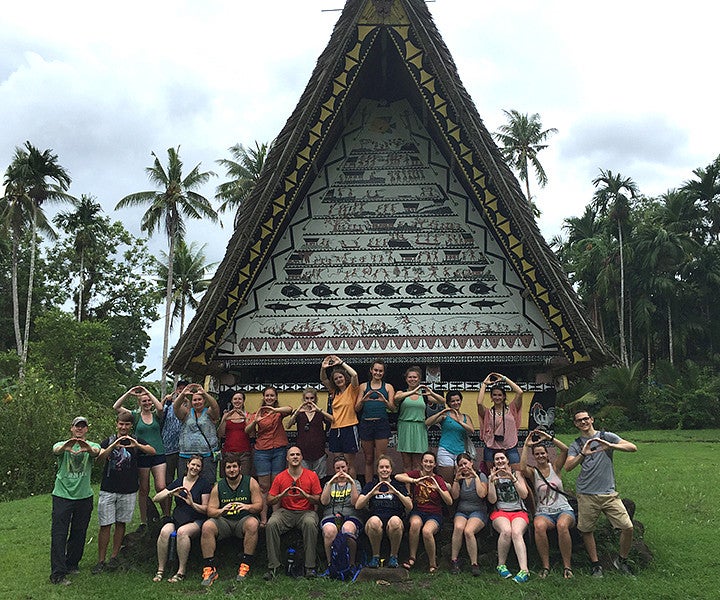 Get Real-world Experience
To prepare students to thrive in a globalized workforce, our aim is to provide exceptional academic and professional development opportunities both at home and abroad. A few ways we do this:
GlobalWorks Internship Program
Academic Residential Communities
First-year Interest Groups
Global Education Oregon centers in Spain, Italy, and the UK
Scholarships & Funding
Our participating departments offer a variety of funding opportunities to undergraduate majors and graduate students. The College of Arts and Sciences and the UO also offer scholarships to all students.
Undergraduate Scholarships
Graduate Funding
Global Studies and Languages News and Events
All news »
---