Hands-On Learning
Hands-On Learning refers to learning that takes place when you do something and then reflect on that doing. It emphasizes the knowledge and skills that are gained through "hands on" experiences beyond the traditional classroom format. This might mean anything from active participation in innovative research, volunteering with community organization, career-relevant internships, student clubs that put theory into practice, and many other kinds of activities.
Study Abroad Opportunities
There are more than 300 programs to choose from in nearly every region of the world. Study at a GEO center in Spain, Italy, or London; take courses abroad from a UO faculty member; or enroll as an exchange student in a university abroad.  
Check out our all-in-one student guide for studying abroad and hear directly from students who have studied abroad recently.  
Interested in sustainability? GEO Sustainable was created to make tangible efforts toward having a more positive impact on the economy, the environment, and encouraging equitable engagement abroad while educating students about sustainable actions available to them on their study abroad programs. 
Explore Sustainability Programs
Internships
The GlobalWorks International Internship Program connects academic study with real-world experiences by providing full-time, international internship opportunities to UO students in a wide variety of career sectors. 
We work with local professional internship providers in locations around the world to provide individualized placements for UO students. Students earn UO credits participate in life-changing work experiences in a different culture.
Other Opportunities
Check out the globally focused FIGs offered this year
Path to Global Citizenship theme
- "Explore world cultures and expand your boundaries":
Art of Storytelling theme
- "Make sense of the world around us through stories and art":
Breaking Barriers theme
- "Investigate how different perspectives shape communities":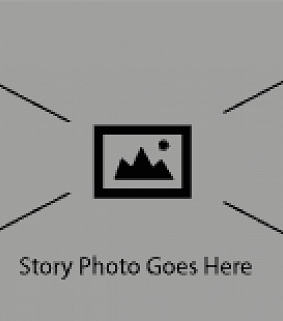 Through this experience I had discovered people that I loved, a culture that challenged me, and most importantly I felt like I found myself.
Mercedes Wright, Intensive Italian in Lecce
My speaking-Spanish language consistency definitely improved while studying abroad, however I also learned to be proud of my Spanglish, because at the end of the day it demonstrates the influence both the Mexican and Northwest have had on my life.
Jules Martinez-Plancarte, Universidad Nacional Autónoma de México (UNAM) Exchange
My biggest piece of advice for your internship is to be proactive, because the experience is largely what you make of it. The second thing is to find a balance between work and play. While big cities like Shanghai are full of things to do, don't let that distract you from gaining work experience that could help you land a job back in the U.S. Finally, get to know your coworkers! It may be intimidating to approach them at first, but building these relationships is the key to a successful internship.
Ava Jamerson
Academic Residential Communities
Living on the UO campus gives you the opportunity to join an academic residential community (ARC). Each ARC is centered around a common theme, and students living in these communities will select roommates from the same community, creating strong bonds with peers who share your interest or identity. The Global Engagement Community is a great option for students interested in both learning and living in a global community.
The Global Engagement community ARC: The Global Engagement community is an active experiential learning environment that provides residents the opportunity to bring together a focus on global issues facing our world with a language study of their choice. Students can apply their learning in real world contexts through study abroad experiences, career connections with an international focus, and connecting with faculty and staff around unique research opportunities in their area of study.
Explore Academic Residential Communities (ARC)